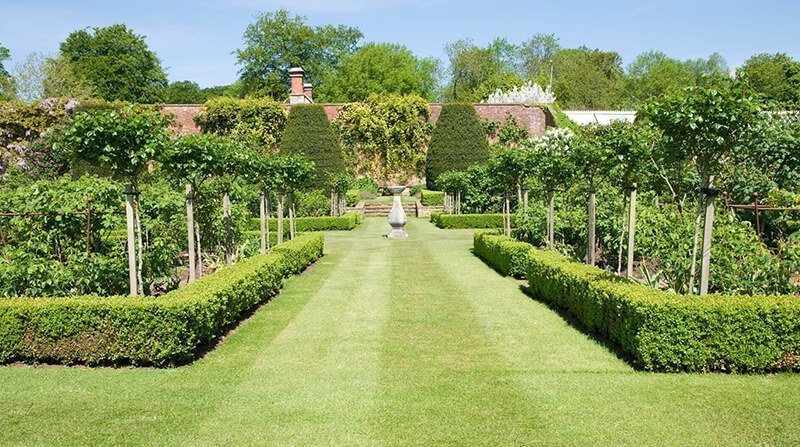 GardenSeeker.com is a combination of two very popular websites;
www.gardenseeker.com
www.expertlawn.co.uk
GardenSeeker.com was an exceptionally popular gardening website in days gone by. It covered many topics and served tens of thousands of readers each and every month. I was one of those readers.
Unfortunately, the website was left to expire and disappear from the internet.
ExpertLawn.co.uk was my own personal website which was dedicated to the art of lawn care. It too had a large readership, helping thousands of lawn owners all over the UK create beautiful lawns.
All of the content that was on GardenSeeker.com and ExpertLawn.co.uk is being re-written and updated. It covers every single topic in detail in a way that is easy to read and understand.
Depending on when you visit GardenSeeker.com there might be lots of content on it, there might not be. This is because I'm taking my time to produce the very best content on the internet.
Rest assured, this is an ongoing project and a labour of love. Each and every time you visit there will be something new to read and learn from.
My name is Tim Stephens
---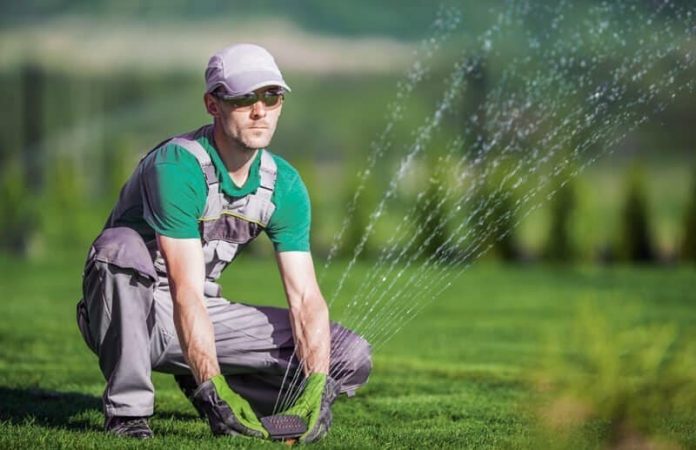 Ever since I was a kid I've enjoyed gardening.
I don't know why.
Maybe it's something to do with the way the grass felt between my toes as a kid when I played lawn bowls with my grandad.
He was a gardening nut too.
As a kid we'd spend hours in his immaculate garden, cutting the grass, planting bulbs and trimming hedges.
Taking My Love of Gardening to a New Level
I knew I wanted to be a gardener ever since helping my grandad with his garden when I was a child.
When I left school I went to university and got degrees in Horticulture and Landscape Gardening at Nottingham University, after which I spent 11 years as a groundsman at various stately homes and National Trust properties in the UK.
After this time I went back to university to get my degree in Sports Turf Science before being employed as a greenkeeper at Belton Park Golf Club.
How My Experience Helps You
---
These days I own my own landscape gardening business in Lincolnshire.
Unfortunately, there are only so many people I can share my love of gardening with 'in the flesh'. So I'm creating GardenSeeker.com to share my knowledge and love of gardening with as many people as possible.
I want to help you create the garden of your dreams. I want your garden to look like it's maintained by a professional. As if I was there doing it all for you.
What Makes GardenSeeker.com Different to Other Gardening Websites?
There are hundreds of gardening websites on the internet.
Some are owned by large publishing companies that share news and tips and some are owned by individual gardeners who offer their thoughts and opinions on their chosen subject.
There are really any websites that cover a subject in-depth. Most offer tips and basic, sometimes vague advice.
I want GardenSeeker.com to be different.
Each article on this website covers a specific topic and I cover that topic in detail, from start to finish. By the time you have read it, you'll have the answer to your question and you'll know exactly what to do next.
Like I've already said though, this is an ongoing project and I can't possibly cover everything in such depth all at once. So, if you see something that I haven't covered, please do get in touch and offer your suggestions or ask for help.
I do my best to answer every email I get.
How This Site is Funded
---
This website is a way for me to share my experience with the world and keep my love of gardening alive.
However, maintaining a website like this takes a lot of time and financial commitment.
So in order for me to able to afford to take time away from my landscape gardening business and be able to afford to run the website, it needs to make an income.
This income pays for me to maintain the site and invest in products or services to review. Maybe even create a little extra cash to top up my pension with.
GardenSeeker.com is completely free to use and read. You, the reader will never be charged a subscription of any kind and you can access all of the content I publish.
However, if you buy a product or service through a recommendation I make or click on an advert, I might get paid a small commission.
It's important to note, however, that I won't ever recommend a product or service that I haven't actually used, just because I might get paid a commission. I wouldn't want to risk my reputation and the reputation of GardenSeeker.com for the sake of a commission that'll probably only be a couple of pounds at the most.
And similarly, if a company doesn't pay a commission on a product or service I like, it won't stop me recommending it.
I Hope You Enjoy This Website
---
But more than that, I hope the advice contained within it helps you to create the garden you've always wanted. One that makes your family, friends, and neighbours green with envy!
To your success,