Ryegrass is a common mixture found in Kentucky bluegrass seeds and other popular cool-weather grasses.
Perennial rye is ideal for keeping up with appearances and making any lawn look rich, complete, and lush.
On the other hand, this lawn grass requires more time for lawn care and definitely isn't a one-size-fits-all when it comes to choosing grass for backyards, parks, or pastures. Knowing what you are getting into is a must with this grass species.
In this article, we'll give you some information about what ryegrass is, what it needs to thrive, and all of the pros and cons we believe are crucial in making a well-educated decision as to whether or not this is the grass variety you want to work with.
What Is Ryegrass?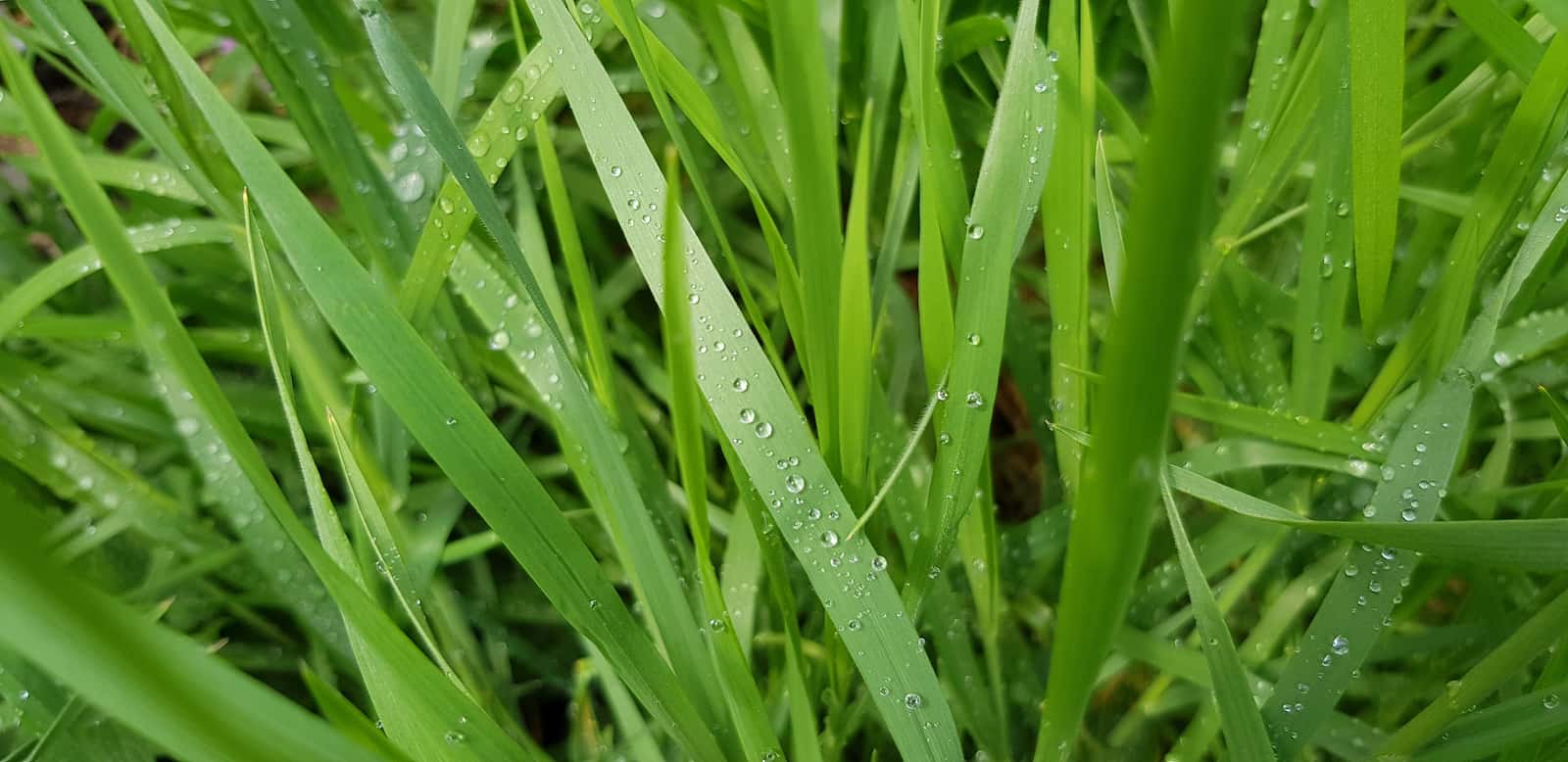 Ryegrass is a cool-weather, versatile, and fast-growing grass that is typically thought of as forage grass for livestock. But it can also be a fantastic addition to your yard. It tolerates close mowing, making it ideal for ball fields and golf courses.
Lolium (a.k.a. ryegrass) is part of the bluegrass subfamily and is best known for its bunching growth habits.
Pros & Cons At a Glance
We like to make things easy for you to read and understand, especially if you simply want a quick reference guide to the pros and cons of the information we just provided.
Here is a side-by-side view of all the things to consider before ordering this perennial ryegrass seed for your lawn.
| Pros | Cons |
| --- | --- |
| Drought-tolerant | High maintenance |
| Grows well in shaded areas | Requires frequent mowing |
| High in nutrients | Requires a lot of fertilizing |
| Grows quickly | Invasive species |
| Can be mowed down | Doesn't do well in winter temperature |
| Full of proteins | Susceptible to disease (especially fungi) |
| Plays well with other plants and grasses | |
Should You Plant Ryegrass? Pros and Cons
We believe this perennial, cool-climate, and drought-tolerant grass can be an excellent addition to lawns, pastures, and fields everywhere.
However, annual ryegrass does have its own set of disadvantages you should consider in order to determine if you are interested in taking on the challenge.
Pros of Ryegrass
Before we get into the reasons that perennial ryegrass could be trouble, here is a list of why we really like it.
1. Not Afraid of The Shade
Anyone with a backyard that has tons of trees or structures understands the difficulties of keeping a healthy, green lawn.
Most of the more popular grasses don't do very well in shaded areas. Because annual ryegrass is shade-tolerant, it can aid properties that lack total sunshine.
2. Takes on Close Mowing like a Champ
If you are someone who loves a low-cut, crisp, and smooth mow, then perennial ryegrass is for you.
This grass does very well with shallow cutting and grazing, as it recovers on its own without any issues.
3. Grows at a Rapid Pace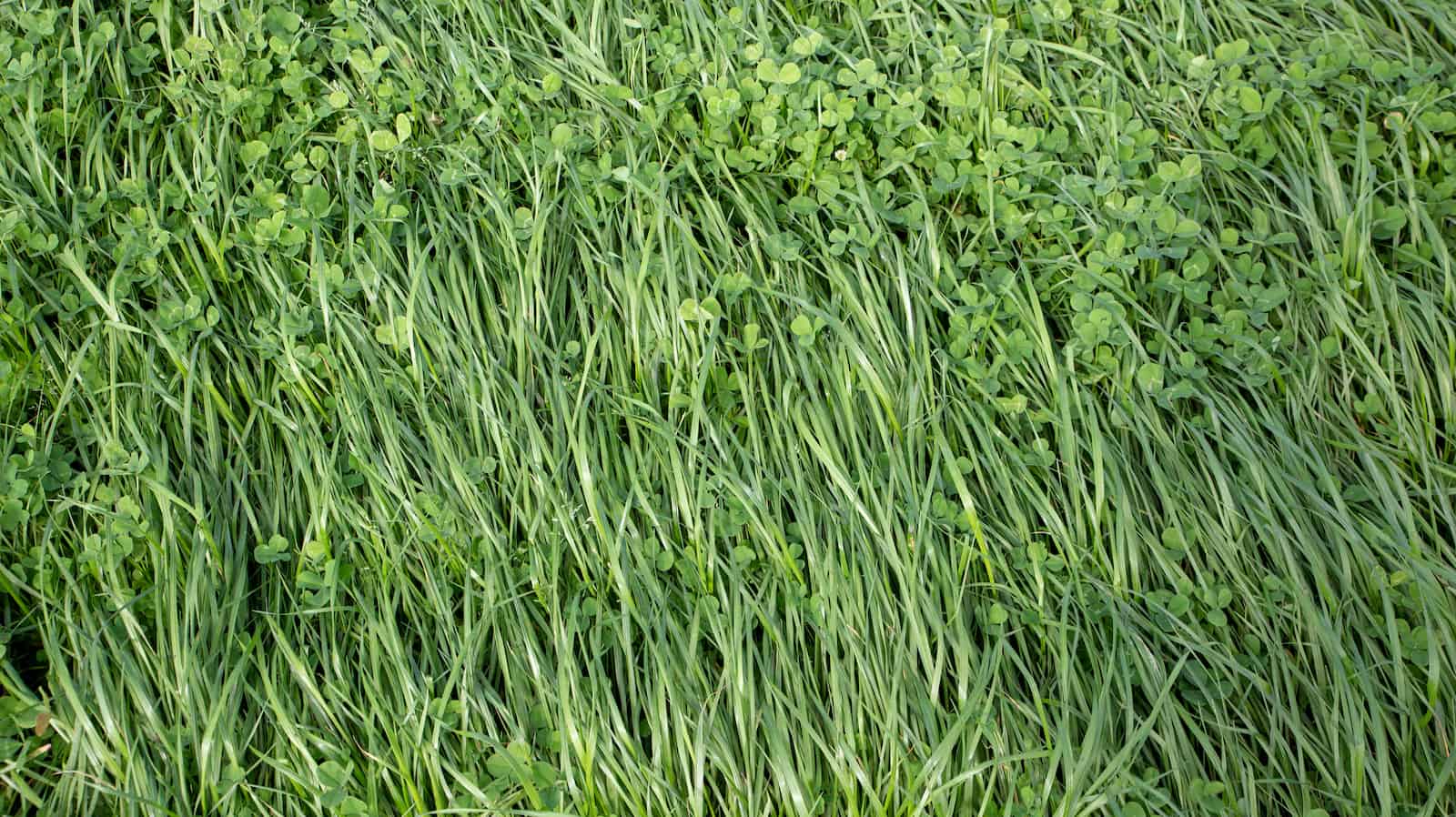 If you have a lawn with bald patches or a newbuild home that requires a grass type that will grow in quickly, ryegrass takes the cake.
It can also be used to mix in with your current lawn to give it a fuller, more textured look.
4. Packed with Nutrition
Farmers love this grass for their pastures. Not only can it handle grazing very well, but it is also packed with nutrients and protein, making it great for livestock.
5. Drought-tolerant
This grass is drought-tolerant to a certain extent. It is a cool-weather species, but it can hold its own during short periods of rainless days. That is why you will see it on lawns in drier environments.
6. Plays Well with Others
Perennial ryegrass can be a great option to put down around landscaping projects as well as near hedges and bare patches of soil.
Because of its nutrient-rich makeup and ability to grow quickly, annual ryegrass can be beneficial to other plants and grass types.
7. Naturally Aids in Aeration
Ryegrass is equipped with a deep rooting system that is beneficial for breaking up the soil and creating plenty of aeration for your lawn underneath its surface.
Cons of Ryegrass
Ryegrass sounds impressive, right? Well, it is, minus some of the issues that may come with it if it isn't maintained on a regular basis.
Below is a list of some of the cons of perennial ryegrass, proving nothing is perfect.
1. High Maintenance
Ryegrass requires frequent mowing, scheduled watering, and consistent fertilization in order to keep the clean and crisp appearance everyone loves.
2. Invasive Species
Remember how we mentioned that perennial ryegrass grows exceptionally fast? Well, that can be seen as a con if it isn't maintained.
Because of its deep root system and rapid growth, this grass can conquer all (or most) vegetation in its path.
3. Susceptible to Diseases
Ryegrass can have a lot of trouble with diseases, especially in the form of fungi. The most frequent problems associated with this type of grass are brown patches, lawn rust, and leaf spots.
4. It Doesn't Do Well in Winter Weather
Although this is considered a grass that can survive in both the summer heat and the cool season, it is not very accepting of frigid temperatures and can die if the temperature drops below freezing.
5. It Needs a Lot of Fertilizer
As mentioned above, this is high maintenance grass that requires a lot of care and TLC in order to thrive and give lawns that lush, green appearance. This maintenance includes consistent fertilizing, which can quickly add up in price.
6. Requires Regular Mowing
Some people find mowing their lawn relaxing. If this is you, then this attribute should be considered a pro.
However, if you don't have a lot of extra time in the summer months, or you aren't fond of mowing over and over, you should consider another grass option.
Because of the rapid growth rate we all love, perennial ryegrass can quickly get out of hand and grow out of control if you don't keep up on the lawn mowing duties.
Quick FAQs
Does Ryegrass Die in the Winter?
Ryegrass is a perennial plant and comes back every year. Because it doesn't tolerate winter temperatures very well, it typically dies off during the winter months and regrows in the spring.
Will Ryegrass Give My Lawn an Attractive Appearance?
When appropriately maintained, perennial ryegrass is a lush, vibrant, and textured grass that can bring your lawn the attractive appearance you want. This grass is typically a top choice in landscaping projects. Because it keeps the soil healthy, it keeps everything that's growing in the soil healthy.
Does Ryegrass Require Reseeding Yearly?
Most ryegrasses can live for about three years without requiring frequent reseeding. However, some types of ryegrasses are annual varieties and only last for one year.
What Grasses Mix Well with Ryegrass?
Ryegrass plays well with others as indicated above. This means you can mix it in with a bunch of other seed options for optimal growth and appearance. Some grasses that tend to partner well with ryegrass are Kentucky bluegrass and red fescue.
Summing Things Up
If you are willing to put the time and energy into caring for your lawn and providing the proper maintenance it requires to thrive, perennial ryegrass is well worth the effort, so go for it!