If you're sowing a new lawn from seed or overseeding an existing lawn, it's really important to choose the correct types of grass seed.
Different types of lawn require different types of grass seed blends.
For example, a family or utility lawn would need a hard-wearing grass seed mix to cope with the stresses of kids playing on it.
On the other hand, a formal lawn would need an entirely different type of grass seed to achieve that look.
A lawn that's covered in shade would need a different blend again.
The good news is that choosing the best grass seed for your lawn is pretty easy.
What to Consider When Choosing Grass Seed For Your Lawn
---
When it comes to choosing and using grass seed, many people make the mistake of thinking that 'grass seed is grass seed' and grab the first pack they see. Others look at the different varieties and become overwhelmed into choosing the wrong type.
So how do you choose the right type of seed for you and your lawn?
Well, to keep things simple, consider the following;
How Do You Use Your Lawn?
Is it simply a soft area for the kids to rough and tumble on? Do you want a lawn that'll take some wear and tear yet still have a look of luxury to it? Or, you do want it to be a masterpiece in the centre of a formal garden?
Unfortunately, you can't have all three (unless you have several lawns) so think carefully about what's important to you.
Environmental Factors
What type of soil does your grass grow in?
If you want a pristine, bowling green type lawn, it needs slightly more acidic soil. It should also free of debris like rubble and tree roots.
Also, think about how much shade covers your lawn. If you have a lawn that sits in the shade you'll want to choose a grass seed that'll cope well with less sunlight.
The Weather
What's the weather like where you live?
Does it rain for most of the year or do you get long spells of warm weather? Or a mixture of both?
Once you've answered these questions, you're much better positioned to close the right type of grass seed.
Four Types of Grass Seeds
---
Once you've thought about how you use the lawn, the environment in which it resides and the climate in your area, you'll be able to make a better decision about which is the right type of lawn seed for you.
And to make things easy, lawn seed can be broken down into four main types;
1. Hard Wearing Lawn Seed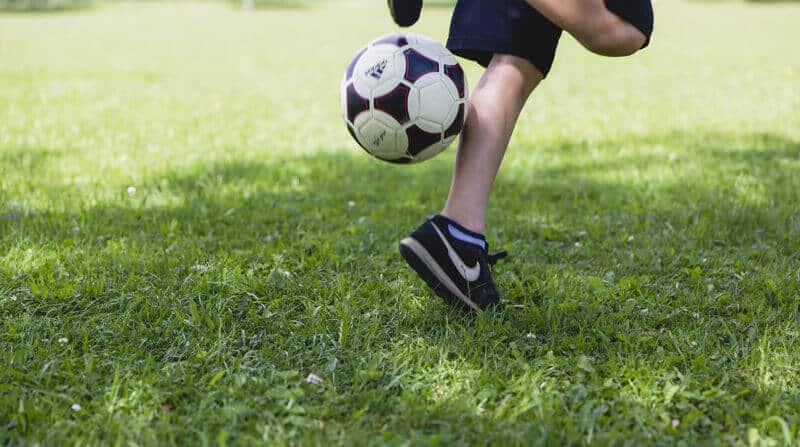 If you want a lawn to simply act as a soft play area for the kids then choose a lawn seed mix that contains a lot of perennial ryegrass.
A hard-wearing grass seed mix will take a beating from kids and pets running around on them. It'll also grow in nearly all kinds of soil and the high ryegrass content makes it quick to germinate. They also root deeply and grow quickly so the grass will need cutting regularly.
---
Ground Master: My Favourite Hard Wearing Grass Seed
– Very Hard Wearing
– Quick to Germinate
– Looks Decent
2. General Purpose Lawn Seed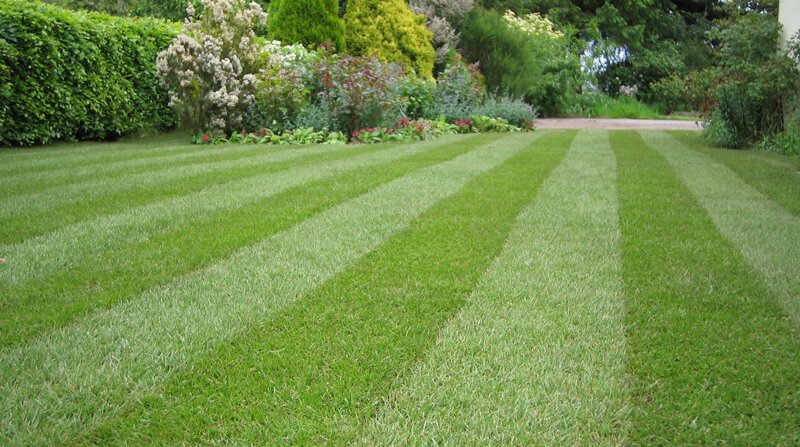 Want a lawn that all the family can use for play and entertaining that'll still look beautiful? Choose a general-purpose lawn seed mix.
They contain a fairly high percentage of perennial ryegrass which means it can tolerate wear and tear. They're blended with finer grasses including tall and red fescues which gives the lawn that luxurious look and feel.
General-purpose lawn seed mixes grow well in most soils and grow fairly quickly, especially in spring and autumn. They're also the best option if your lawn gets both sun and shade during the day.
If you want the best of both worlds, a luxury and hard-wearing lawn, use a general-purpose lawn seed.
---
Rolawn Medallion: My Favorite Multi-Purpose Lawn Seed
– A Very Reputable Supplier
– Excellent Quality
– More Expensive than Other Products
3. Ornamental Lawn Seed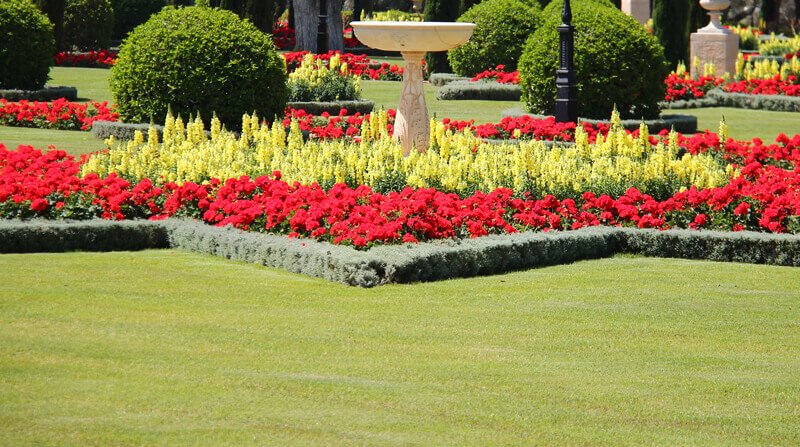 Do you dream of having a closely mown, bowling green type lawn?
If you do, you'll need a grass seed mix that only contains the finest fescue and bentgrasses.
Ornamental lawns don't take much wear and tear or lots of people walking on them. At least not without a lot of maintenance work.
As I said earlier, ornamental grasses prefer slightly more acidic soil. If you're dead set on having a lawn like this, make sure your soil is up to scratch.
These grass types are beautiful to look at. They grow very slowly when compared to other grasses and tolerate much closer mowing.
---
Rolawn Minster Pro: My Favourite Ornamental Grass Seed
– Used on Golf Courses in the UK
– Slow Growing
– Creates a Beautiful Lawn
4. Shady Grass Seed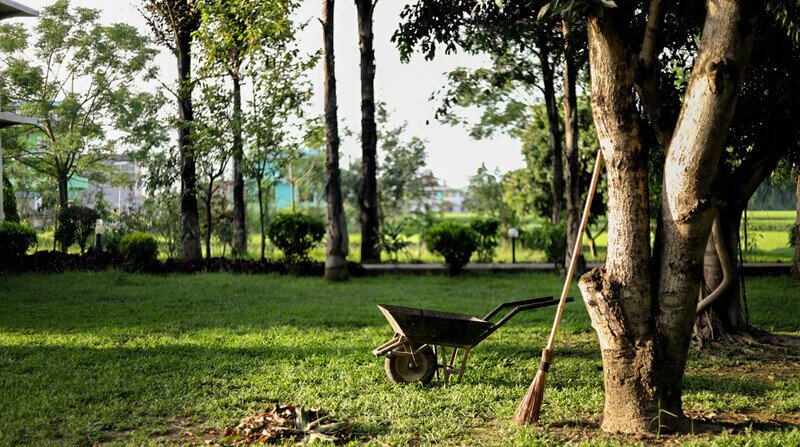 For lawns that are covered in a lot of shade for most of the time, these blends of lawn seed contain a mixture of dwarf ryegrass, a small meadowgrass content, hard fescues and finer fescues.
The harder wearing grasses combined with deep rooting species and finer fescues create a beautiful lawn that'll still grow well in most soils.
Shady lawns can take some wear and tear but not as much as others. That said, a well-maintained lawn in a shady area can look stunning!
You can choose one of the following grass seed mixes to make changes to the grasses you currently have in your lawn.
For example, if you have a lawn that grows well in sunny areas but is patchy in shady areas, buy a shady lawn seed for the shady areas.
Alternatively, if you have inherited an ornamental lawn that you want your family and kids to be able to use, choose a general-purpose lawn seed. This will introduce some harder wearing grasses into your lawn, making it more tolerant to wear and tear.
---

A1 Lawn AM Pro-9: My Top Grass Seed For Shade
– Creates Beautiful Lawns in Shady Areas
– A Blend of Fine and Hard Wearing Grasses
– Germinates Well
In Conclusion
---
As you can see, choosing the right types of grass seed for your lawn isn't that difficult to do.
However, it's vitally important if you want your lawn to look its best.
Just consider how you want your lawn to look, how you plan to use it and the environment it resides in.
Then choose one of the 4 types of seed that best fits those considerations.
Easy!