I recently re-turfed a lawn for a friend in my local village. It's not something I do much these days but it did give me the chance to try out a company I've heard a lot about but never used before.
The Company?
Rolawn.
I decided to take the opportunity to do a full Rolawn Review. From their customer service to delivery and most importantly, their products.
The products in question are Rolawn Medallion Turf and their Turf and Lawn Seeding Topsoil.
Who is Rolawn?
---
Rolawn's website states they are 'the UK's leading turf grower and supplier of Britains finest turf'.
They have been in business since 1970 and according to Wikipedia, have since become 'Europe's largest supplier of lawn turf'.
Their turf is said to be 99.9% weed free when independently tested by Sports Turf Research Institute.
Rolawn is the official supplier of turf to the Royal Horticultural Society and their turf has been used in many award-winning gardens at several RHS Flower and Garden Shows.
ITV's gardening makeover show, Love Your Garden featuring Alan Titchmarsh uses Rolawn's Medallion Turf in their shows and they also support The BBC's Gardeners World Live Show.
AND they've been awarded Feefo's Gold Trusted Service Award.
As you can see, they're a big name in the industry!
Rolawn Review
---
I'm going to tackle this Rolawn review in two parts;
Customer service
The products
Customer Service
Before we ordered the turf and topsoil, I asked my friend, Ben (who's lawn I was doing) to email Rolawn and ask some basic questions. This was to see;
If they bothered to reply to such enquiries, and
How long it took them to respond
In my experience, many companies don't even respond when asked basic questions but Rolawn did and you can see their answer below. In this case, it took them two days but there was an auto-response that said it could take up to 48 in the busiest periods.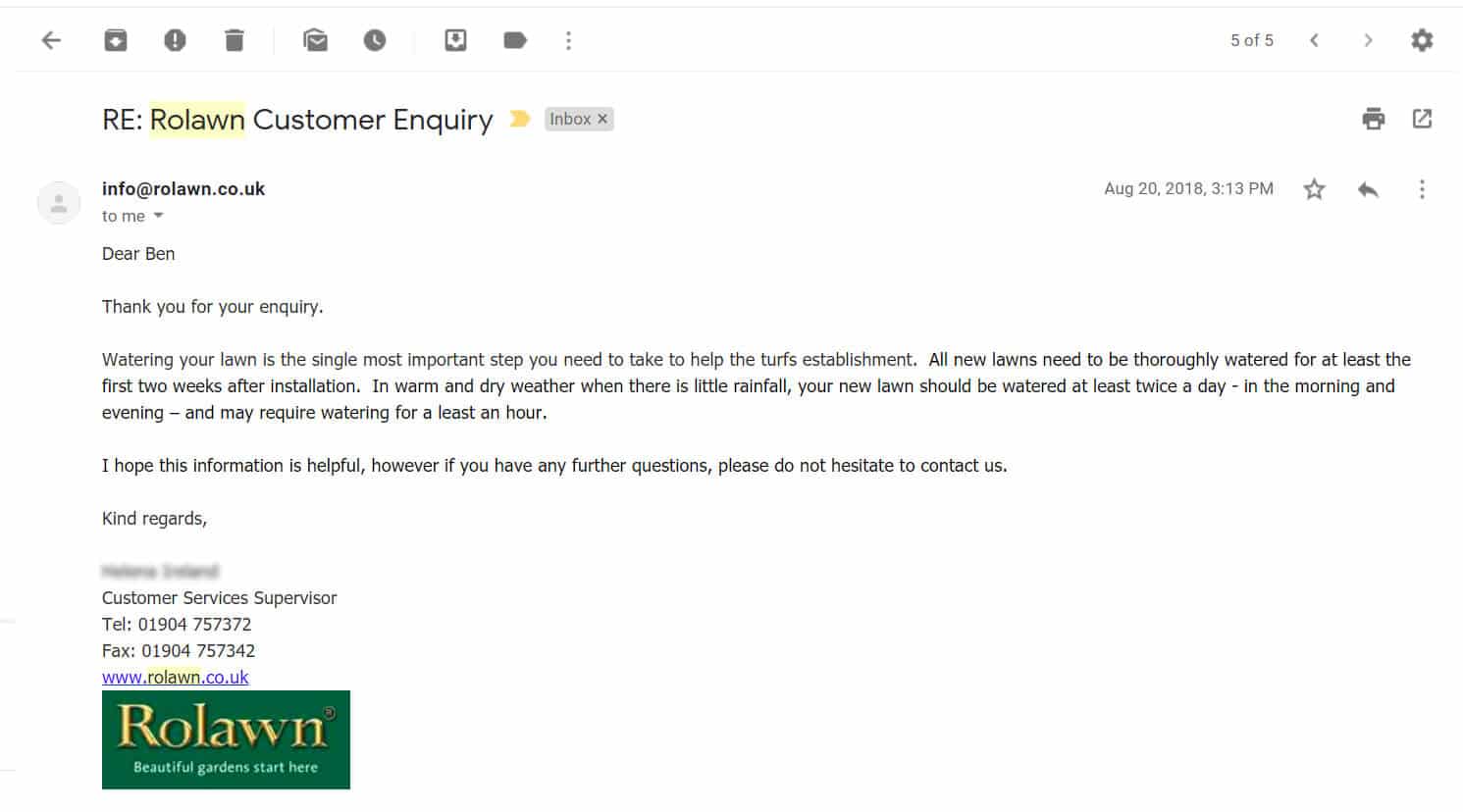 Our Big Delivery Cock-Up
We also put Rolawn's customer services to the test when Ben made a mess of the delivery dates for his order.
He ordered a bag of Turf and Lawn Seeding Topsoil to arrive on Wednesday and ordered the turf separately to come a day later on Thursday. We didn't want to have the turf lying around while we prepared the ground with the new topsoil, so we placed the orders individually.
The topsoil arrived on Wednesday morning without a hitch and I prepared the ground for the turf. But by dinner time on Thursday, it hadn't arrived.
That's because Ben made a mistake with the order and instead of ordering the turf to come a day later, he ordered it to come a MONTH later.
Massive credit has to go to the lady at Rolawn that dealt with us. She got in touch with the transport department and found a cancellation on the next day's delivery. As such, she was able to get the turf delivered to us on Friday.
Considering the turf has to be harvested prior to delivery, they went out of their way to help us.
So top marks!
The Products
We only needed two products for this particular job; some topsoil and the turf so those are the only products I'll review. If and when I need other products from Rolawn, I'll be sure to add them.
Rolawn Turf and Lawn Seeding TopSoil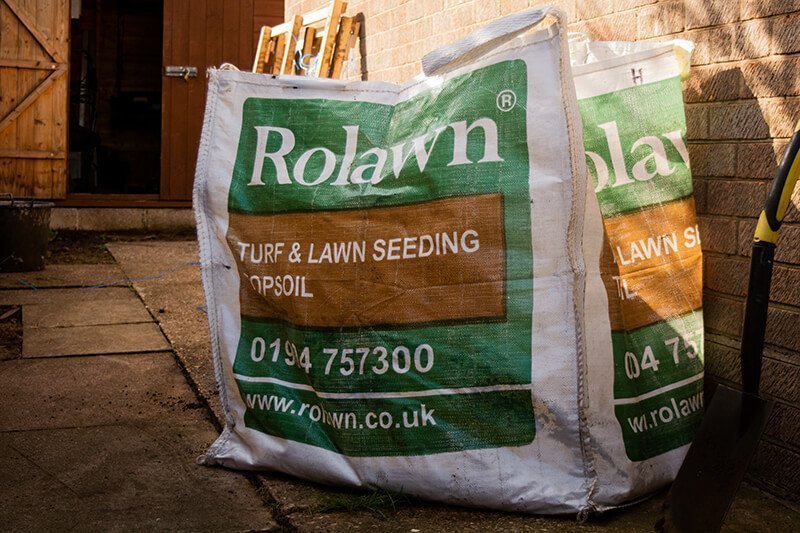 We ordered one bag of Rolawn's Turf and Lawn Seeding Topsoil to cover 30 square meters. Rolawn advises you to order enough to cover the lawn area to a depth of 50mm if the soil you have in place isn't great.
In our case, the soil that was already there was pretty good so I just topped it up to a depth of 25mm.
The topsoil itself looks nothing like what Rolawn show on their website. That said, it's beautiful stuff!
It's very dark, almost black and smells incredibly earthy. It's screened to 20mm so it does have a few, very small stones and twigs in it but nothing that'll cause any problems.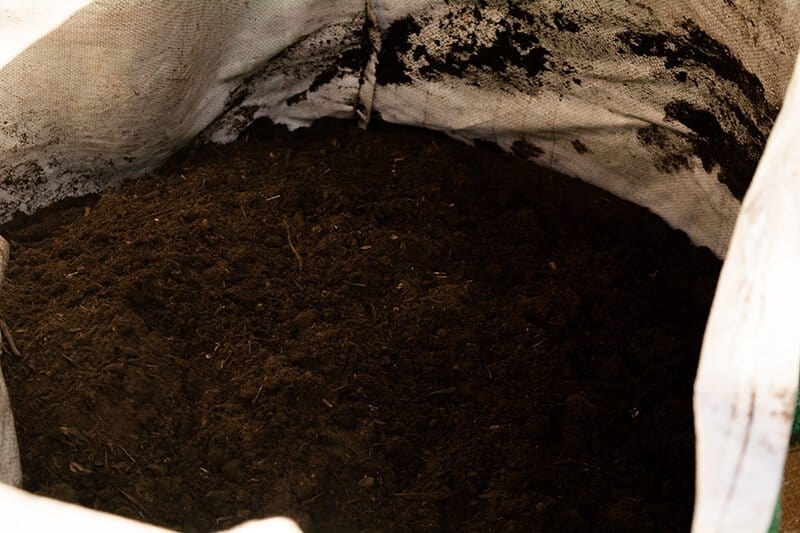 This topsoil is lovely to feel and discounting the stones and other organic material, it's smooth as silk. As a result, it's very easy to work with and spread around.
It retains moisture very well too.
For new turf to grow well and establish itself, you'd normally need to add a fertiliser. However, this topsoil comes with Rolawn's GroRight® Lawn Establishment Fertiliser already mixed in, so there's no need to buy separate fertiliser.
You can buy decent topsoil for around £90 from other suppliers. This is £134.40 per bulk bag so it's pretty expensive when compared at face value. That said, it does come pre-fertilised and their bulk bags are approximately 0.73m³ in size, which is quite a lot bigger than many other companies. So in terms of value for money, Rolawn wins again.
CLICK HERE to Learn More About Rolawn's Turfing Topsoil
Rolawn Medalion Turf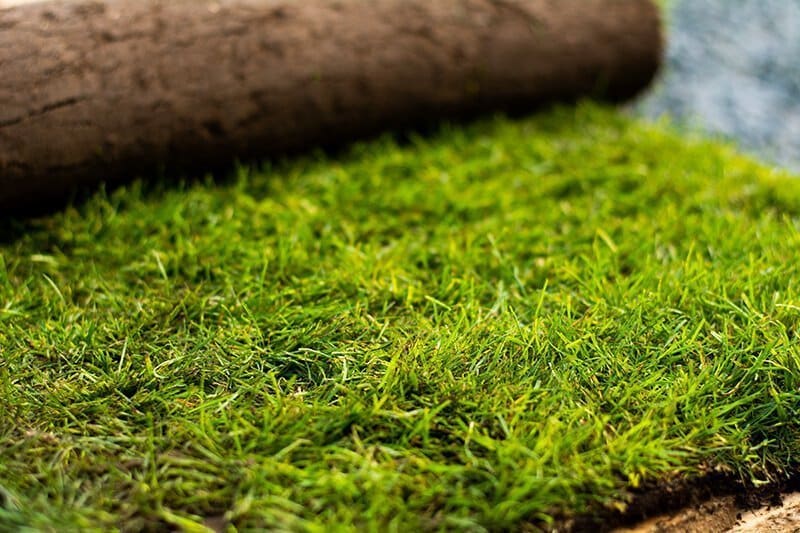 We ordered enough turf to cover 30 square meters of lawn, plus an extra few rolls for cutting and wastage.
Experience also tells me that some rolls of turf in a batch can sometimes be a bit tatty. We also took that into account and ordered enough rolls which allowed us to only use the very best ones.
Out of the 35 rolls we ordered, two were either torn on the edges or had a hole in the middle. The rest of them were pretty much perfect, so we had plenty to work with.
---
The turf was packed onto the pallet very neatly. The soil side did look a little dry but that was only the outer ends that have been open to the air so you can expect that. As we unrolled each turf we could see it was plenty damp enough. Still, it never hurts to give the soil side a spray of water before laying it!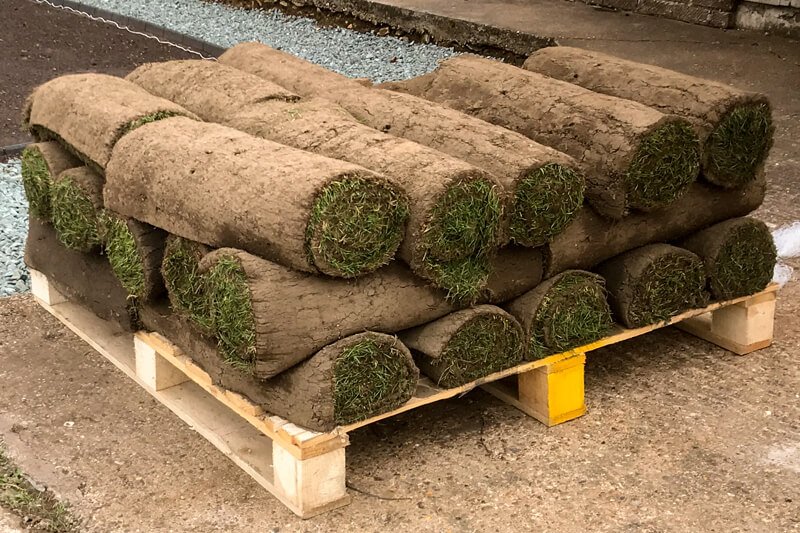 Laying Rolawn Medallion turf was very easy. This was thanks to the fact that I had prepared the ground properly but also because the rolls of turf were all very much the same size in terms of width, length and depth.
I have worked with rolls of turf in the past that were all kinds of shape and sizes which makes the job more difficult than it should be.
No such problem here though.
The rolls of turf went down quickly and easily.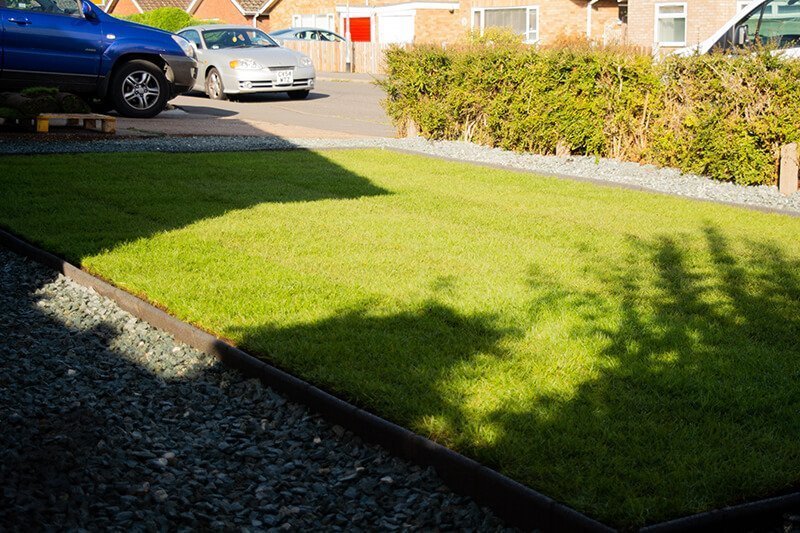 The end result was a pretty good finish!
1 Week Update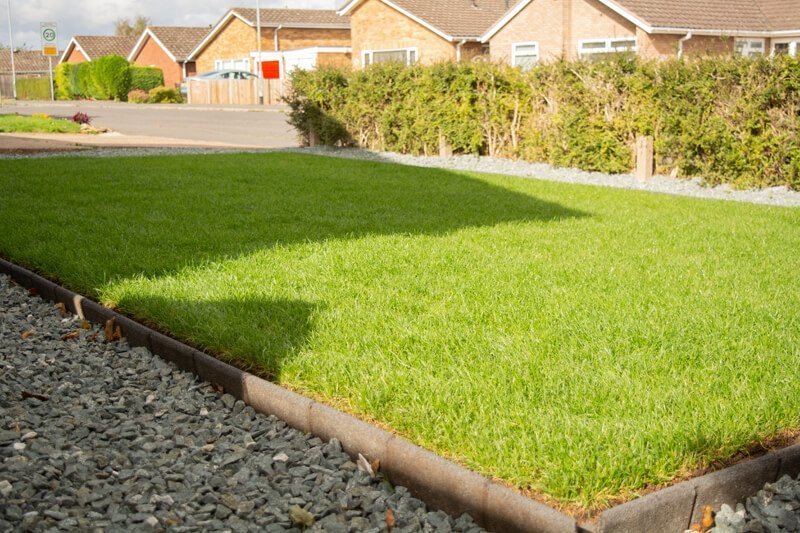 After a week of watering and a bit of rain, the turf has begun to establish itself and is growing well.
The grass in rolled-up turf can become flattened so it'll never look it's best when it's first laid. But with the right care and a good amount of sun and rain, it'll stand right back up as it grows and the roots start to develop.
CLICK HERE to Learn More About Rolawn Medallion Turf
My Overall Rolawn Review
---
When you consider their name and standing in the industry, I can see why Rolawn are the chosen supplier of so many high profile clients.
Their products are excellent (their lawn turfing topsoil and turf are anyway) and this was backed up by a customer service team that went out of their way to fix a mistake that we'd made.
If you want a quality turf and topsoil for your project…
CLICK HERE to visit www.rolawn.co.uk
I'll definitely use them again!